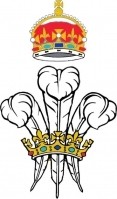 The Royal Norfolk & Suffolk Yacht Club
patron: HRH The Prince Philip, Duke of Edinburgh KG KT GBE
A Brief History
The Norfolk & Suffolk Yacht Club was inaugurated on 16th April 1859 when a number of "boating gentlemen" met to discuss the formation of a club and an entry fee of two guineas with an annual subscription of one guinea was established. Col. George Wilson of Beccles was elected the first Commodore and a Sailing Committee was formed with representatives from Great Yarmouth and the rivers Bure, Yare and Waveney. The first club burgee was a white flag bearing a red cross of St. George. Sailing fixtures were initially organised at Cantley in June, Wroxham in July and Oulton Broad in August – these regatta dates have remained largely unchanged to this day. Club cruises remained popular until the development of 'machines for racing' were built without accommodation.
In 1884 it was decided to build a clubhouse at Lowestoft and members formed a company to fund the building – the land being leased from the Great Eastern Railway until 1960. The original Clubhouse was completed in 1886 but soon proved too small and George Skipper of Norwich produced the winning design of an early butterfly or 'X' plan building.  Edward VII formalised the Royal Warrent, backdating it to its original issue date of 1898 and presented his signed photograph that hangs in the Dining Room.
At the turn of the nineteenth century when the Club was still sailing most of its regattas on the Broads, with only six races a year at Lowestoft, Naval Architect Linton Hope was commissioned to design a one design yacht for sailing on the Broads but equally able to deal with the coastal conditions off Lowestoft. The Broads One Design Yacht, affectionately known as the 'Brown Boat' has proved a mainstay of Club racing ever since 1901. To discover more about the Broads One Design class click here.
In 1959 at the Club's Centenary, Commodore Michael Johnson was able to boast that the only two gold medals won by Great Britain for yachting in the previous fifty years had both been won by members of the RN&SYC.
In 1998 a grant was secured for a marina, which is today another established feature of the Club, and in partnership with Waveney & Oulton Broad Yacht Club we achieved recognision as an RYA/Volvo Centre of Excellence for sail training.  In 2006 Waveney District Council assissted in a bit to access Heritage Lottery funding, enabling nearly half a million to be spent on renovating our ageing, listed and iconic Clubhouse.
In 2009 the Club with great pride and honour celebrated its 150th birthday, commencing with a Reception and Supper at the Maids Head Hotel in Norwich in commemoration of the meeting held in the the same hotel in 1859.  A series of celebratory events followed, concluding with the privilege of a visit by HRH The Princess Royal and a day to remember by many members.
Our Club is an enigma – with its feet in the sea, many members still sail and race on the Broads, but having survived for over 150 years, it is by definition a success – the generations of members having ensured that their Royal Club continues to preserve its traditions, while embracing the necessary changes through the advent of time.
If you would like to learn some more about The RN&SYC, a copy of 'A history of The Royal Norfolk & Suffolk Yacht Club' by Jamie Campbell can be purchased at the Club